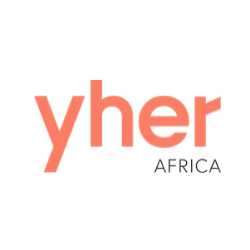 About yher accelerator
We believe the Future is Female.
We know women are vibrant and vital architects of society.
We know women are the best levers for change in our world.
We also know female entrepreneurs need to be championed.
With the amazing successes of the yher program in Africa – a place where more women are pursuing entrepreneurship per capita than anywhere else in the world – we're expanding our search for unrivaled entrepreneurial women to include South Asia and the Pacific Islands. Women running high-impact ventures aimed at improving the lives and women and girls in these areas will be eligible to apply for our program and receive all the support and benefits that accompany it.
Teheca was among the nine startups that participated in the November 2019 accelerator that took place in Johannesburg, SouthAfrica represented by Ms. Namugambe Asha our co-founder and head of operations.
She quotes her experience here
"My time at yher has boosted my confidence as a female founder – the mentors and supportive female founder community have helped me run an impactful business with clear metrics and goals. The follow on tailored support and an opportunity to consult on everyday business challenges has created a safe space for me to grow and to be sure I am not alone in the race. Are you a female founder out there? I strongly encourage you to apply, your life and business will not remain the same." – Asha Namugambe