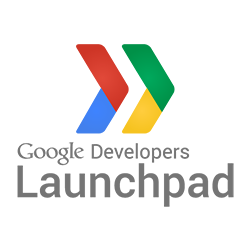 Google Developers LaunchPad
Google Developer Launchpad regional accelerators are tailored specifically to their local markets, and provide access to the best of Google – its people, network, and advanced technologies – helping startups build great products. In addition to our accelerators, Launchpad regional initiatives include exclusive events, mentorship opportunities, and trainings. Keep an eye out for opportunities to participate in over 40 countries around the world.
Teheca was the first ever Ugandan Startup to be selected for the Google Developer launchpad program start took place in March 2018 to June 2018 in Lagos Nigeria and Nairobi Kenya for the different High touch points
The startup received mentorship and $10000 free equity funding and all expense paid trips to attend the programs.
During the Launchpad the team also took a decision to focus majorly on Maternal health specifically providing nursing care for mothers in postnatal period.
Also a new design and user experience for the Teheca app was adopted by the team to put into perspective most of the learnings from the program.
One Mentor from the program tweeted:
A few days ago, I realized that the most important startup in this world that I have ever mentored was @tehecaug from Uganda. They seemed the simplest but until I nearly died this year from poor nursing care, I didn't realize they were the most important and useful.

— Victor Asemota (@asemota) September 29, 2018